We invite you to our TIR PARKING open 24/7
2023 03 17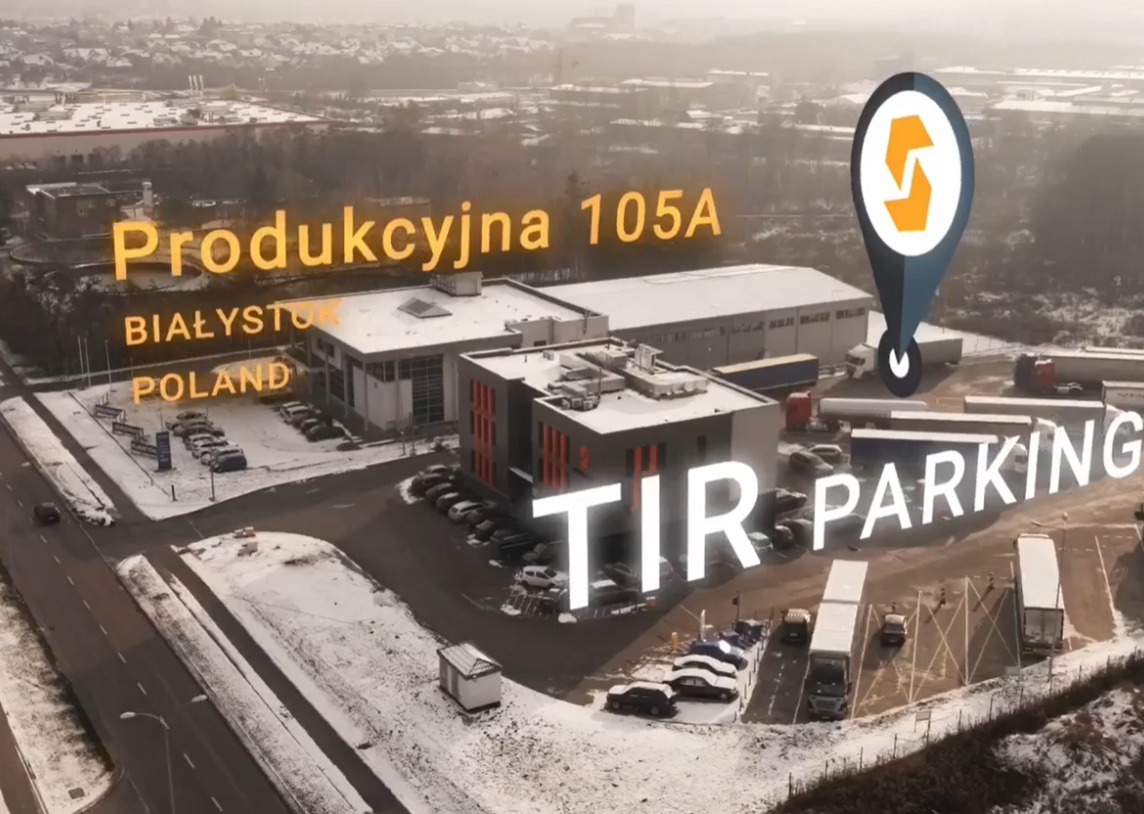 We invite you to our TIR PARKING open 24/7
st. Produkcyjna 105A, Bialystok
GPS: 53.162700, 23.088856
Extremely convenient location on the transit route in the directions of Lithuania, Latvia, Estonia, Belarus and Ukraine.
Our car park has a paved surface. For greater safety of your cargo, the entire area is fenced, well lit and monitored. The car park is operated 24/7, so you can come to us at any time of the day or night.
We also took care of the comfort of visiting drivers, which is why the following facilities are available on the premises:
toilets,
showers,
washing machines,
wifi,
hot coffee and snacks,
and even the possibility of staying overnight in apartment rooms.
Very close to the car park there are also Auchan and Selgros shopping centers and McDonald's, where drivers can do shopping or eat a hot lunch during a break.
For our customers ordering EPI and Guarantee services, the first 2 hours are FREE!
For your convenience, we also offer a parking space subscription.
If you are interested in the offer of a monthly parking subscription, please contact us via e-mail: biuro@bunasta.eu or by phone: +48 796 500 425.